Our developments
To develop cooperation between science and industry, as well as to improve the quality of training of specialists at the Belgorod State University, a basic interdisciplinary department of "Medical and technical systems" was created on the basis of CJSC "Experimental Plant" VladMiVa ".
In 2011, VladMiVa Experimental Plant CJSC successfully passed the certification of production for compliance with the requirements of the quality management system ISO 13485:2003 (GOST R ISO 13485-2004) in relation to the design, production and sale of medical products, tools and materials for use in dentistry.
Development and production of a universal filling polymeric composite material "DentLight", which includes different-sized particles: nanomers and nanoclusters.
In 2012, we received the CE marking (CE Marking) for dental burs with diamond heads "RosBel", which allows us to export our products to the countries of the European Union (EU).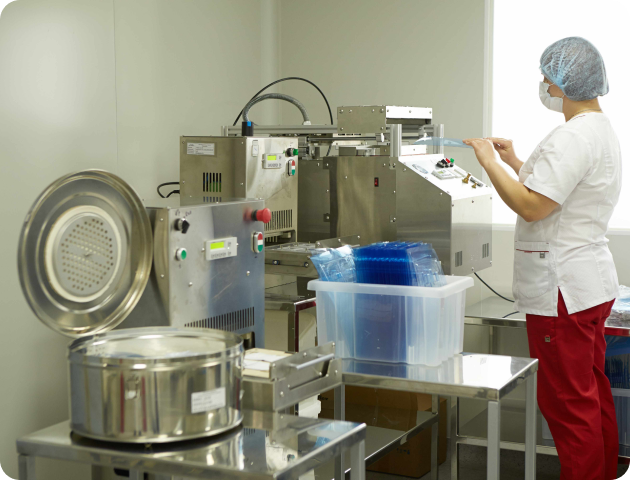 Production novelties